Select the desired color of your new portable Bluetooth speaker here. The price shown refers to the color variant of BeoLit 20 that you have selected.
Regular price
€490,00 EUR
Regular price
€599,00 EUR
Sale price
€490,00 EUR
Unit price
per
Sale
Sold out
In stock: delivery time 1-3 working days
View full details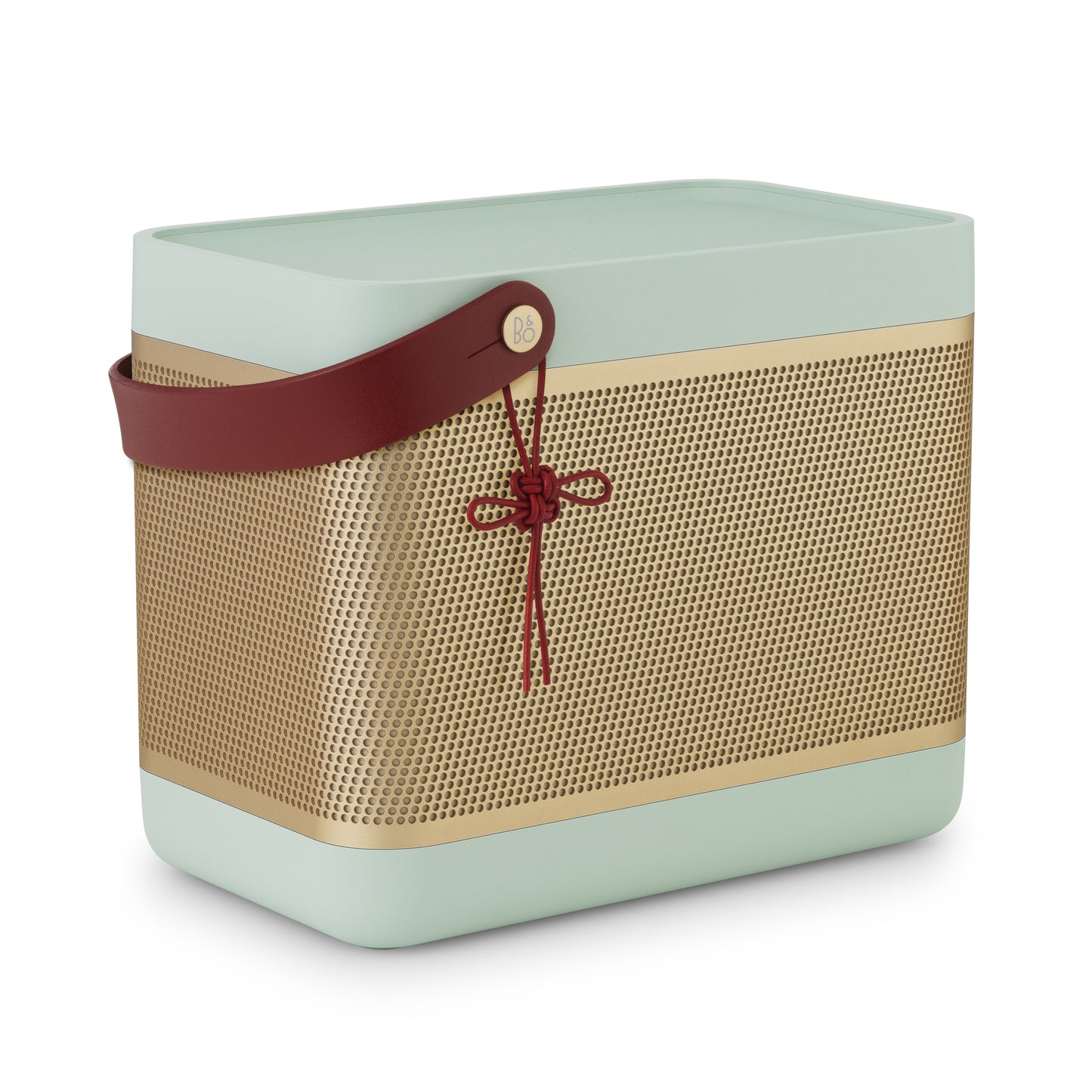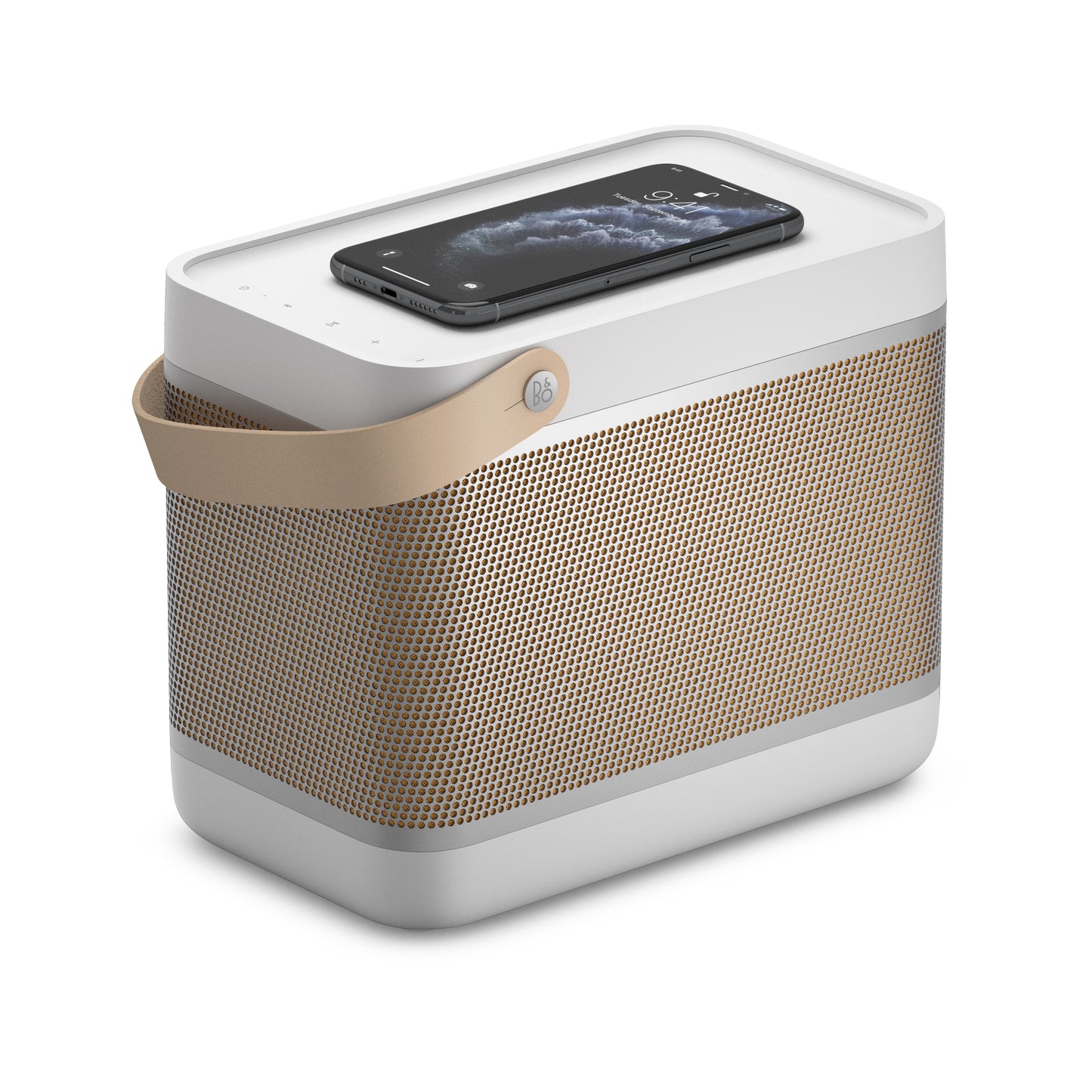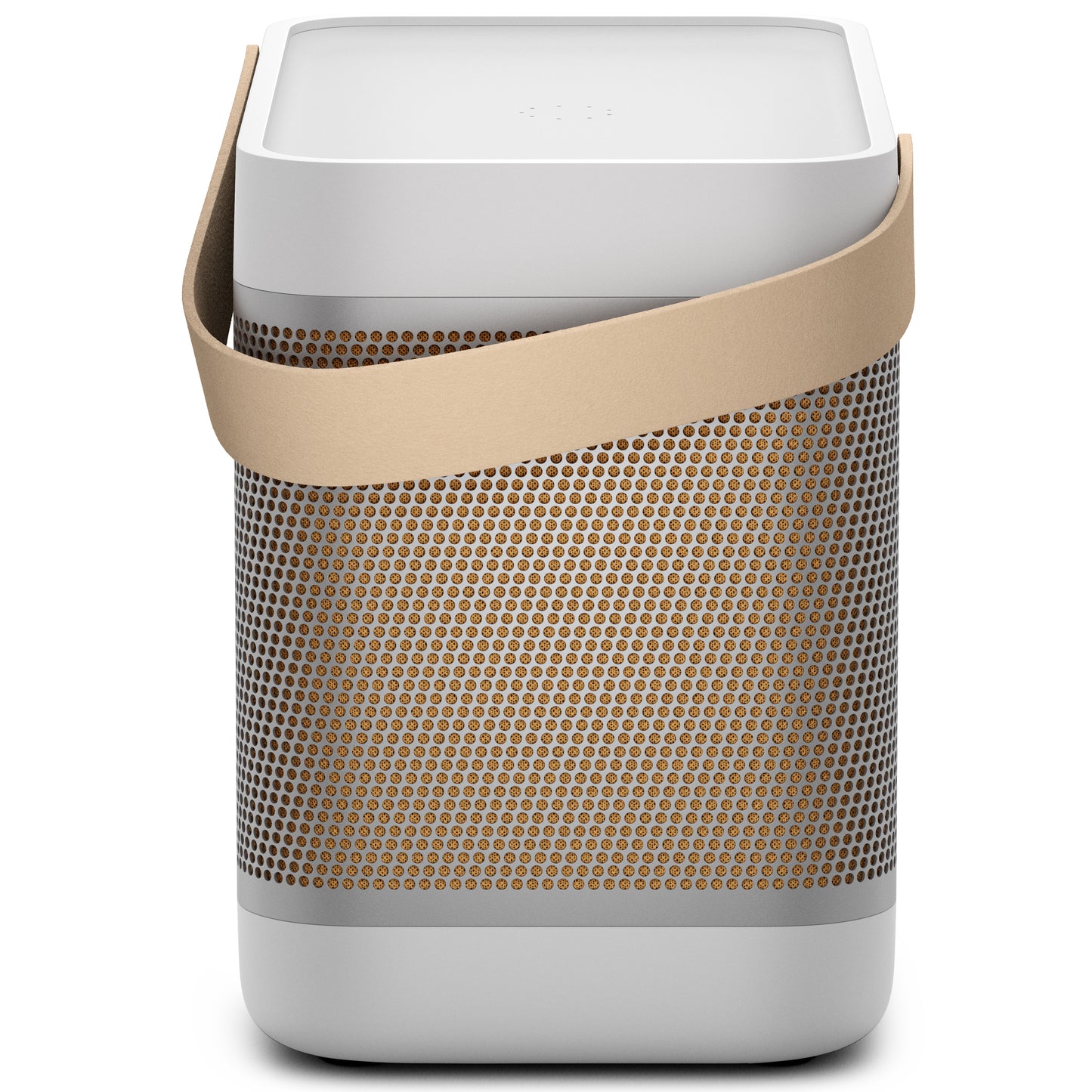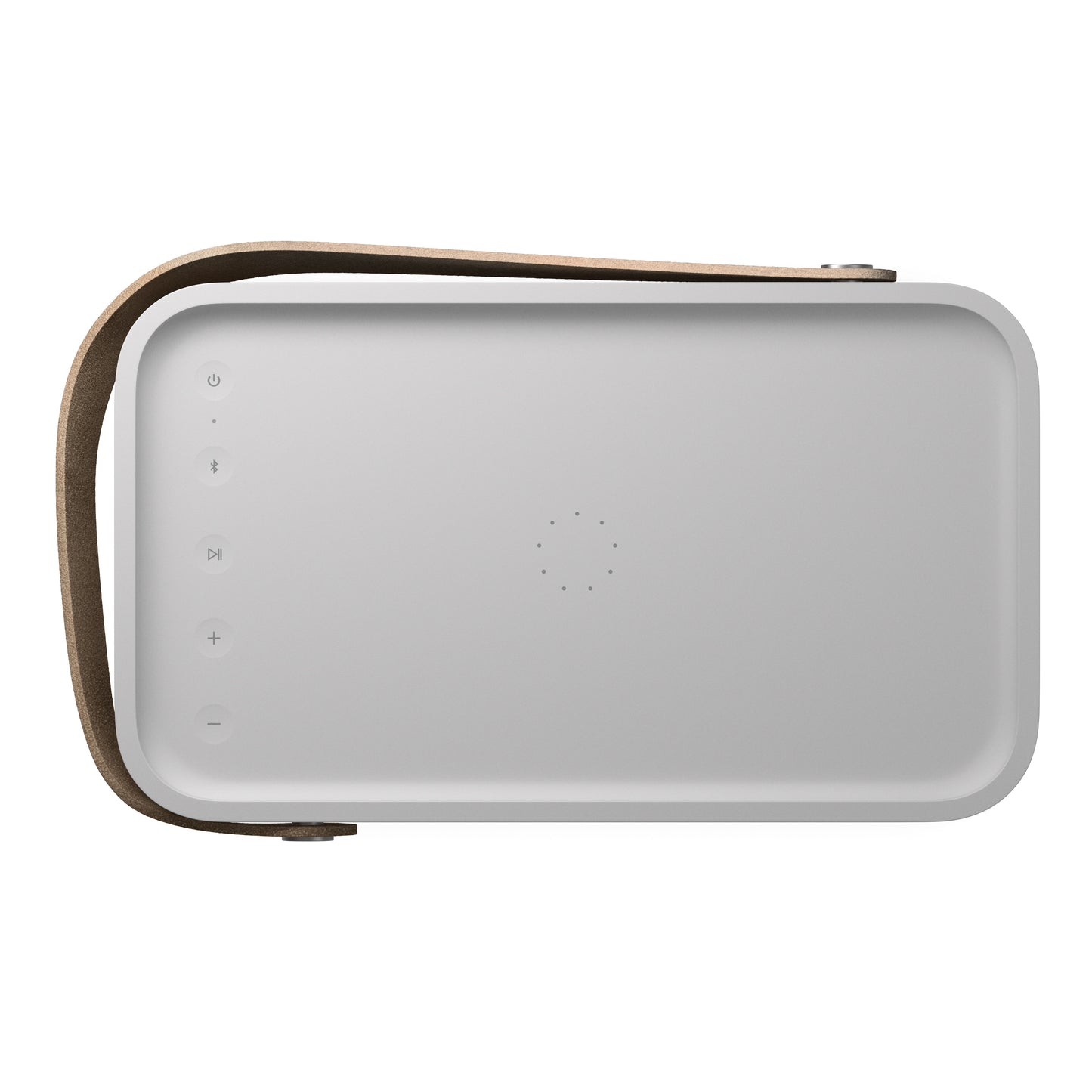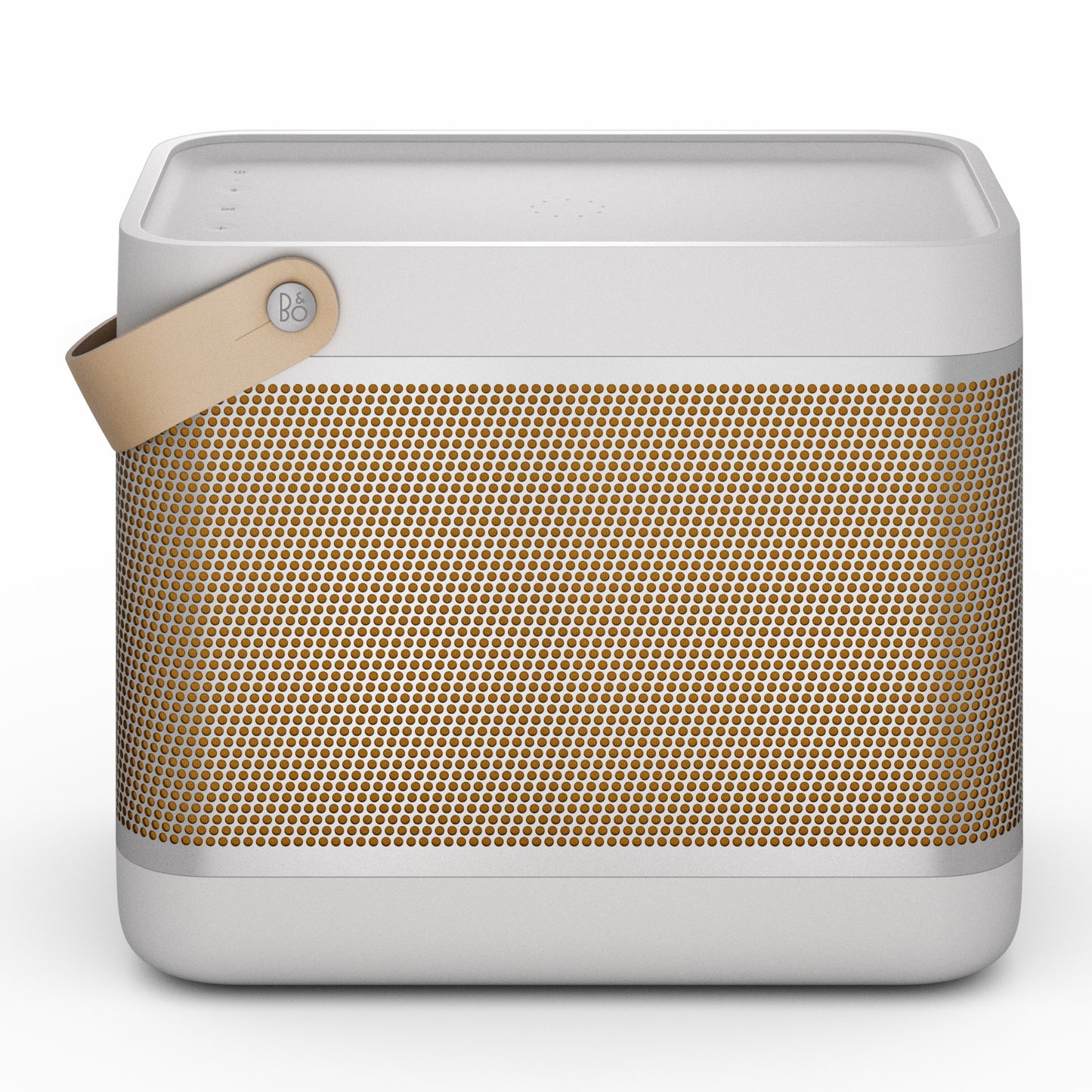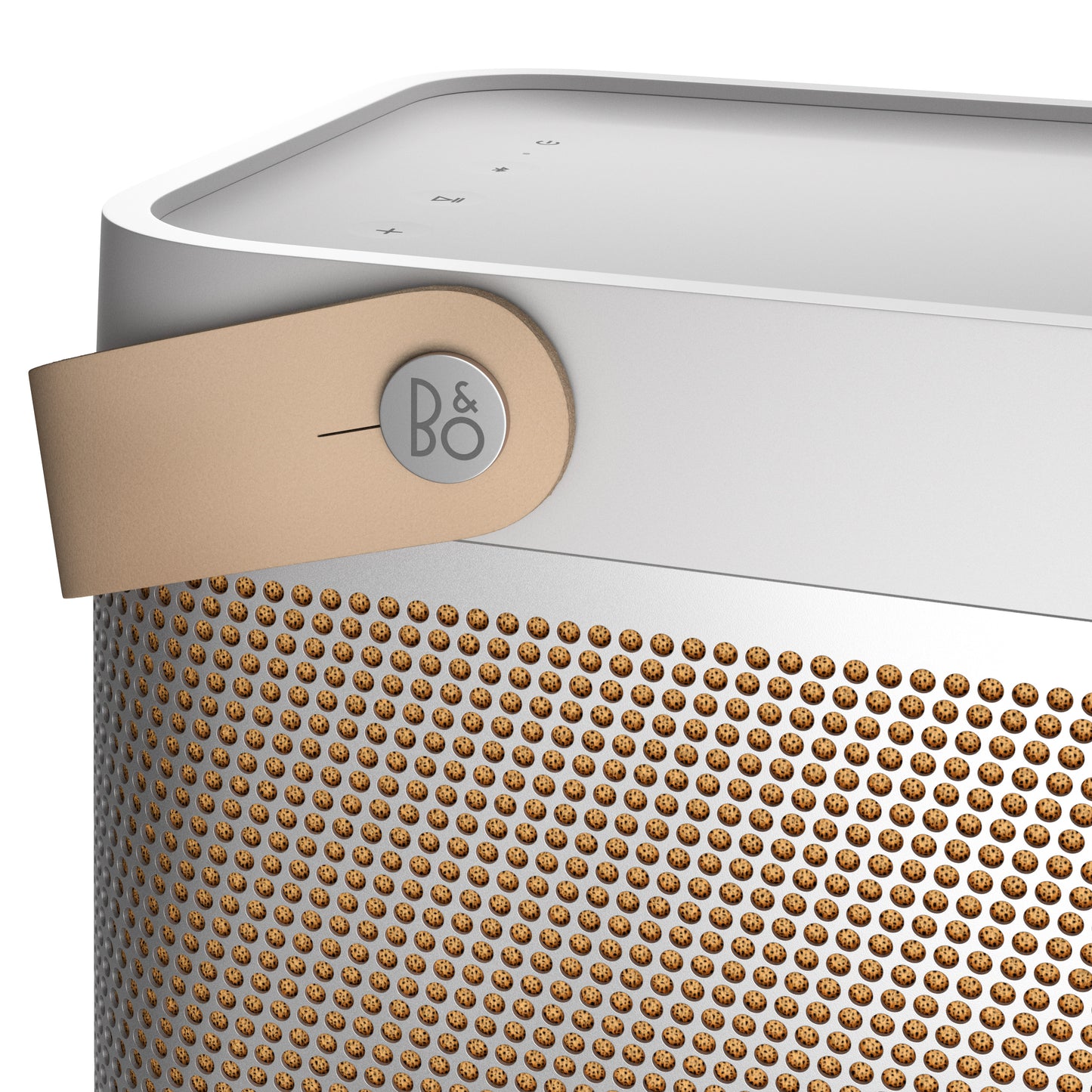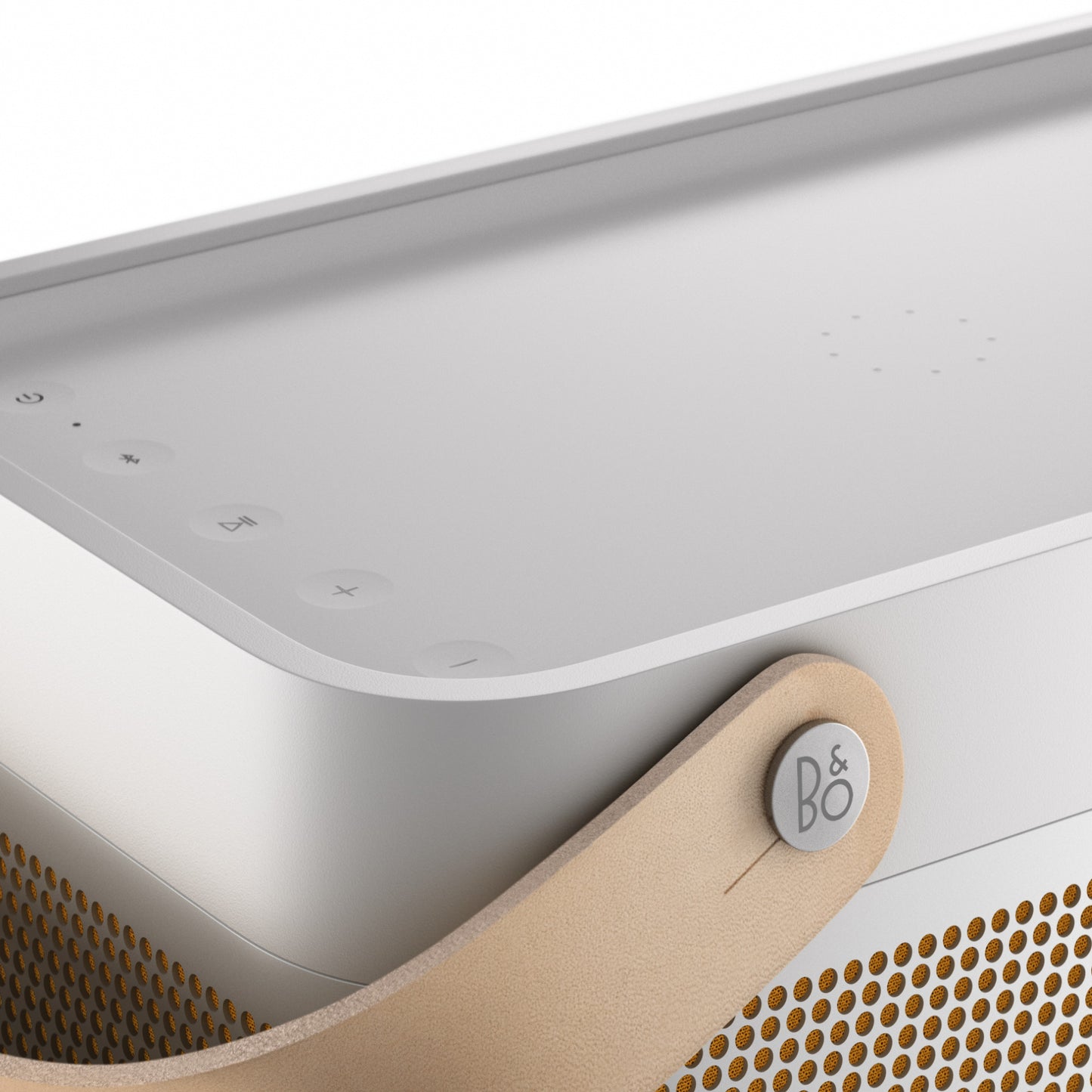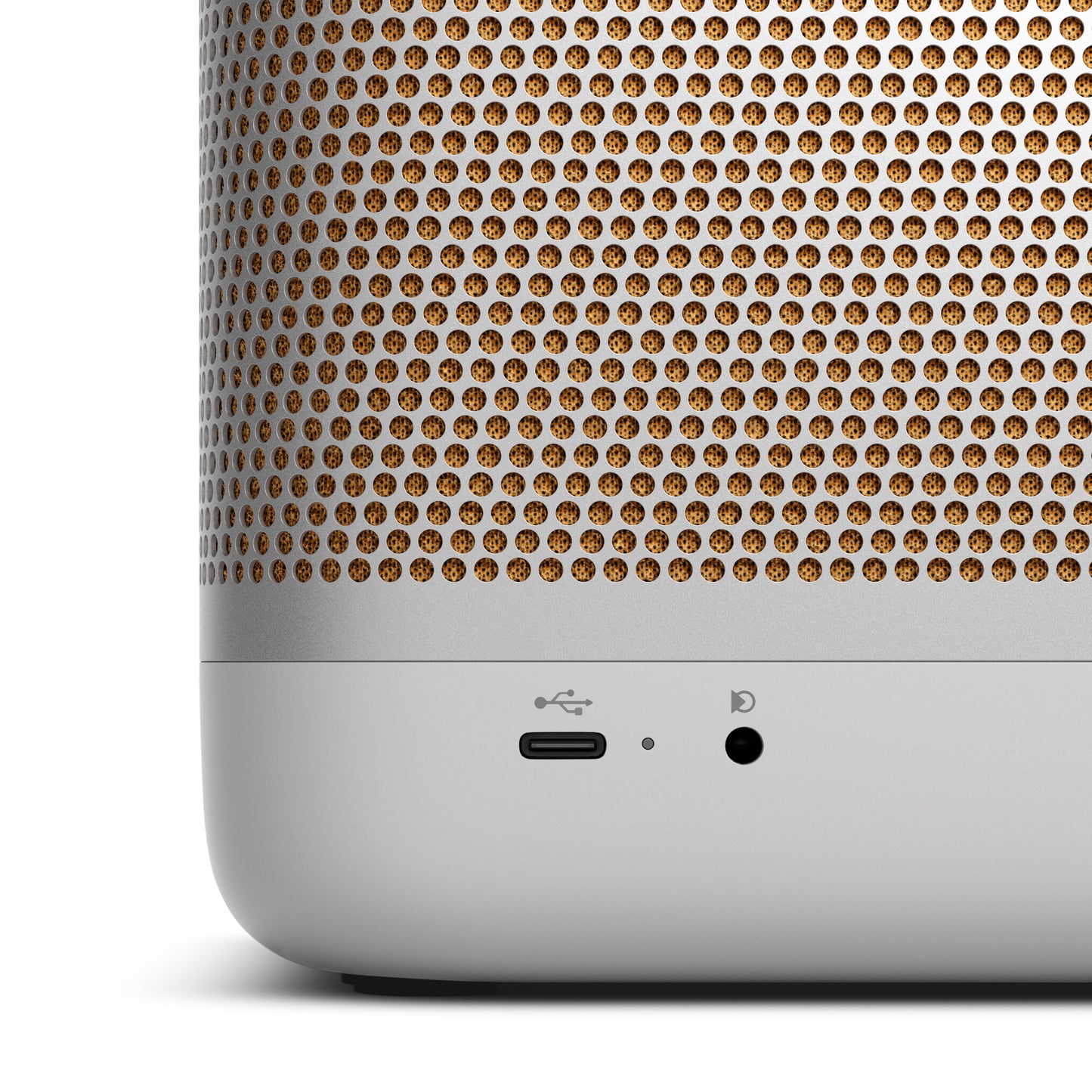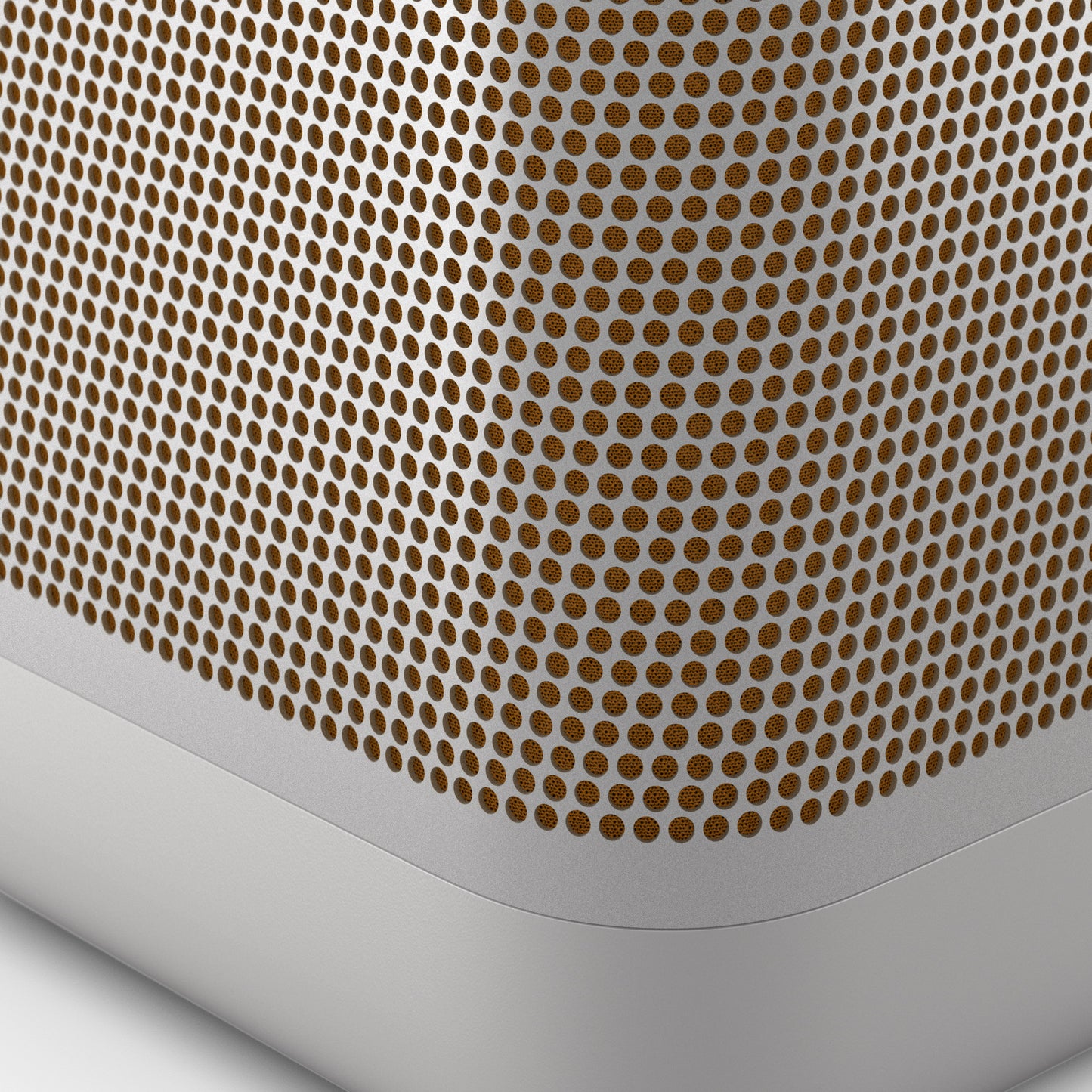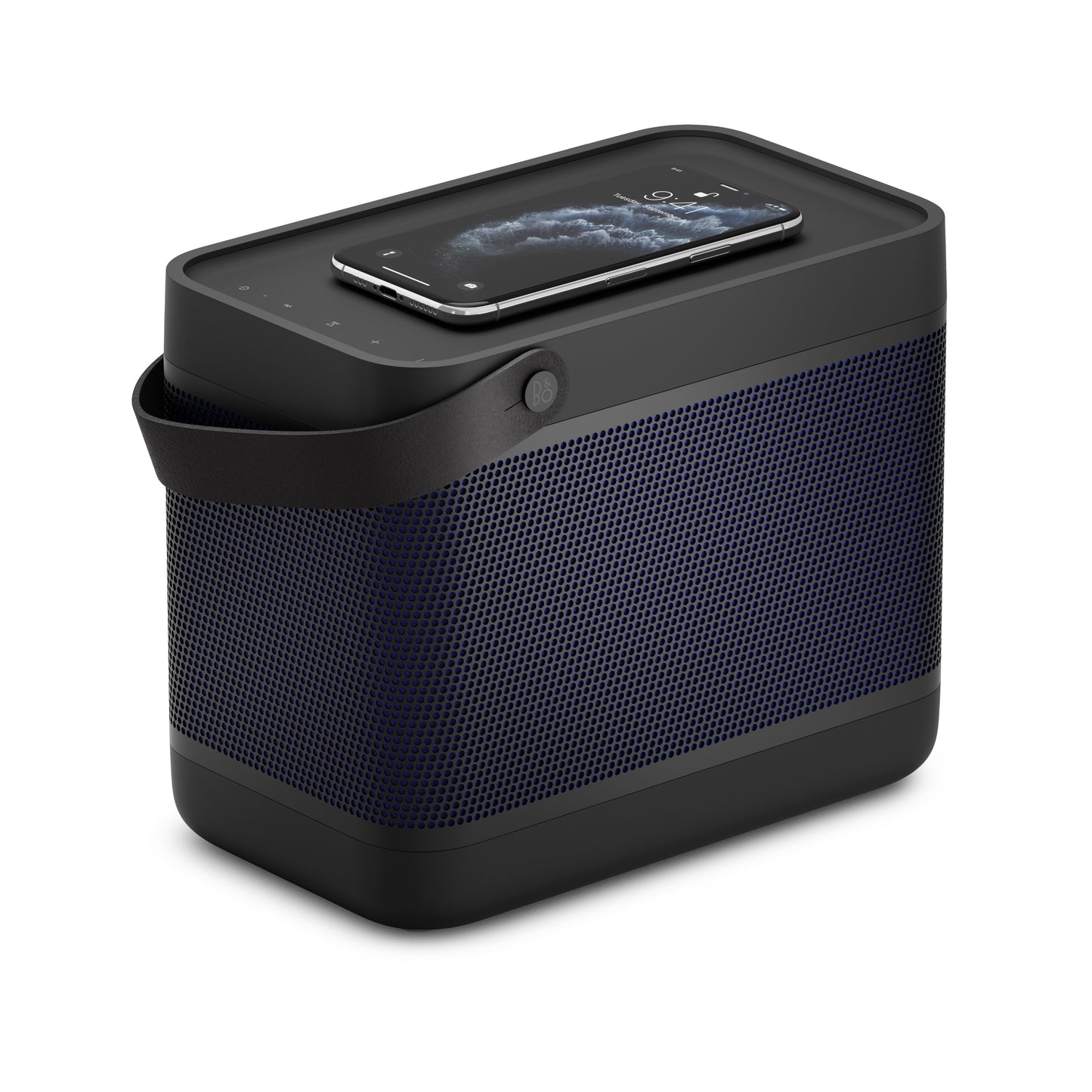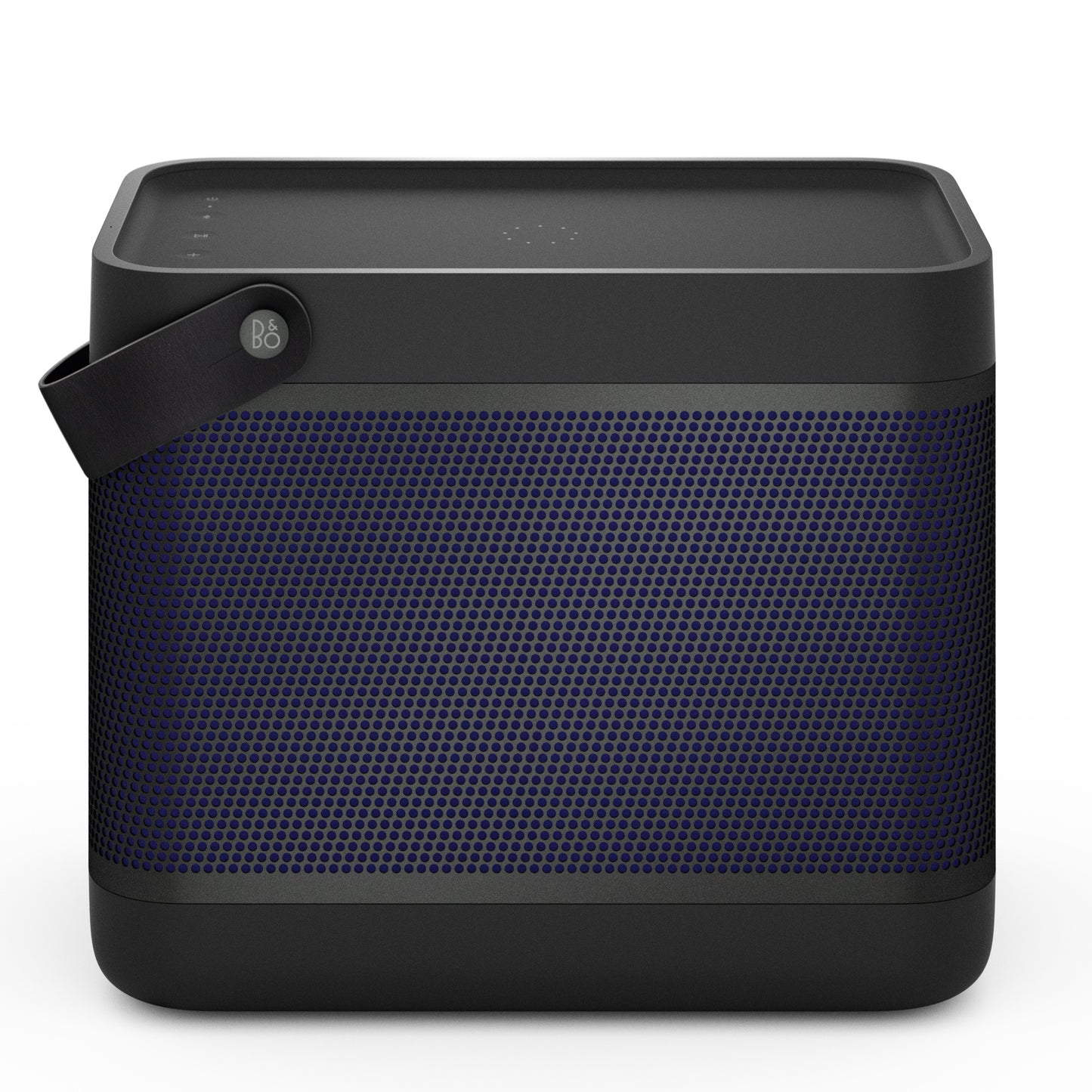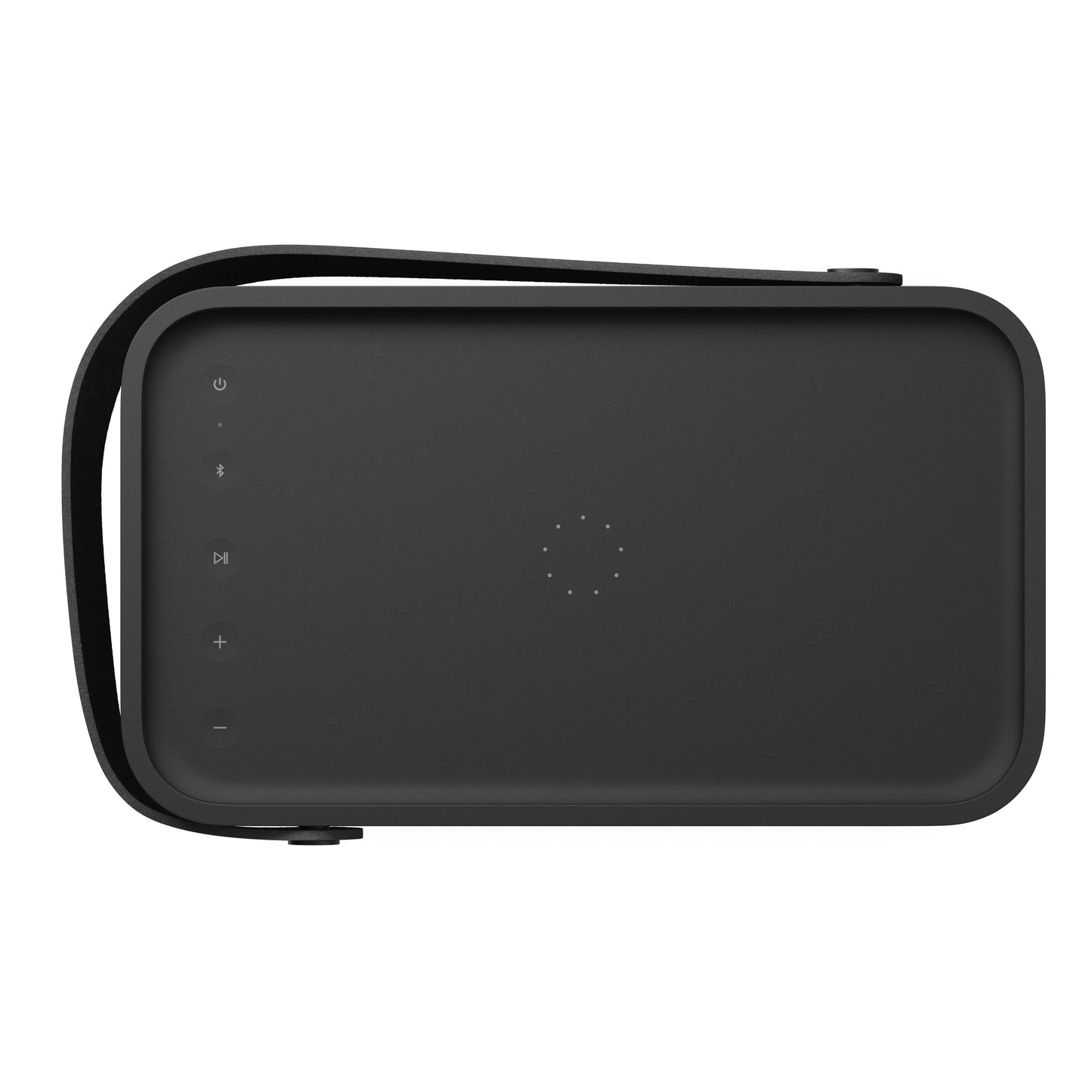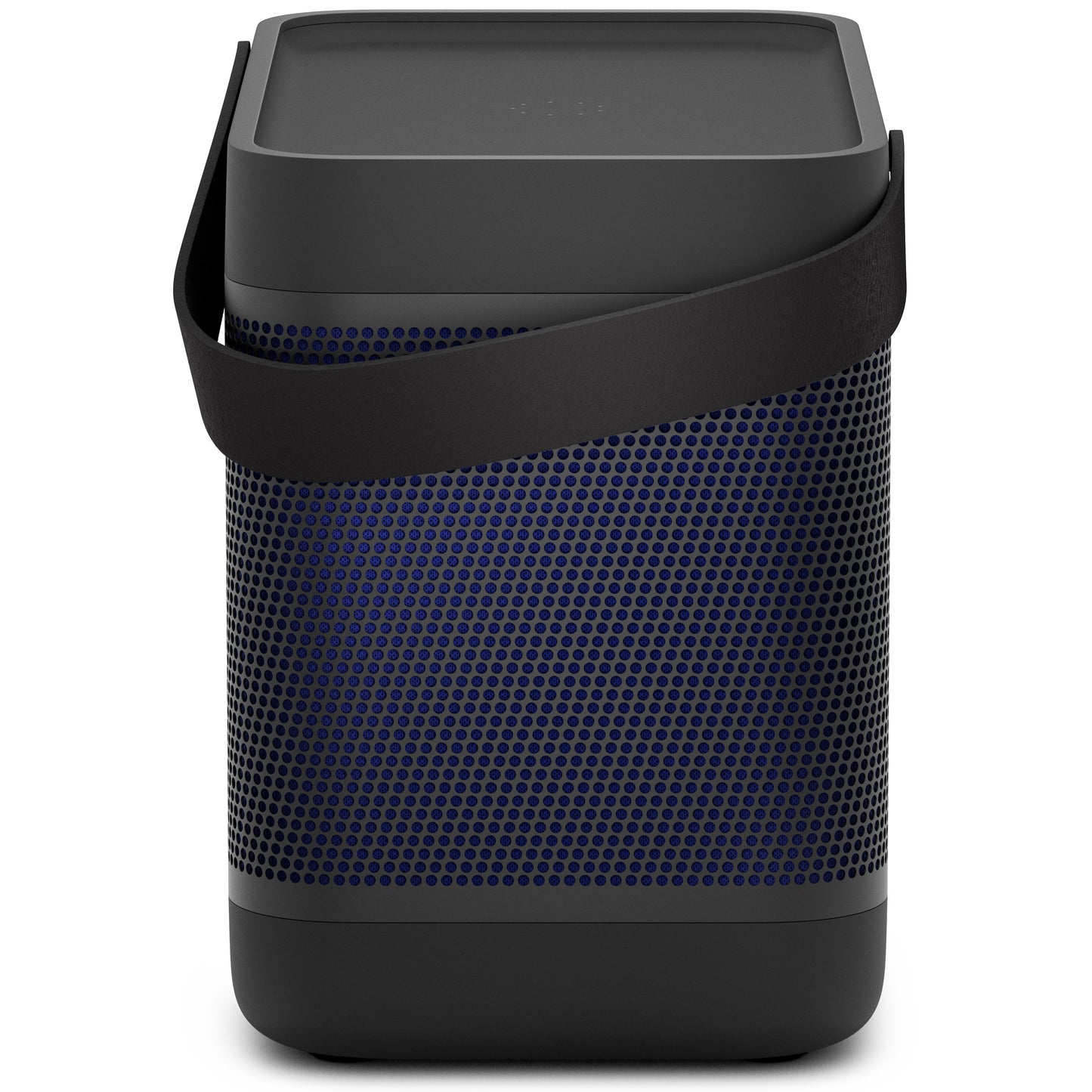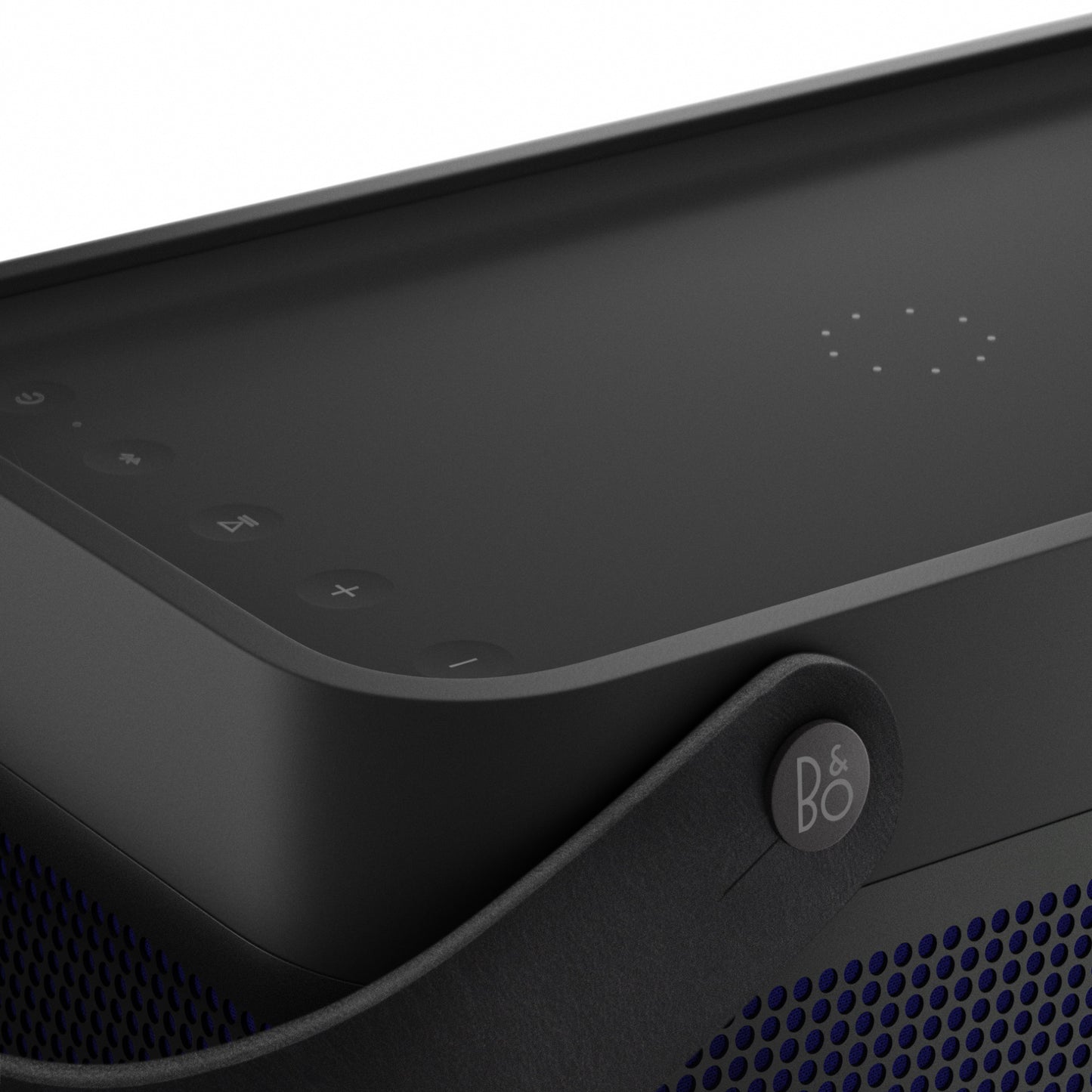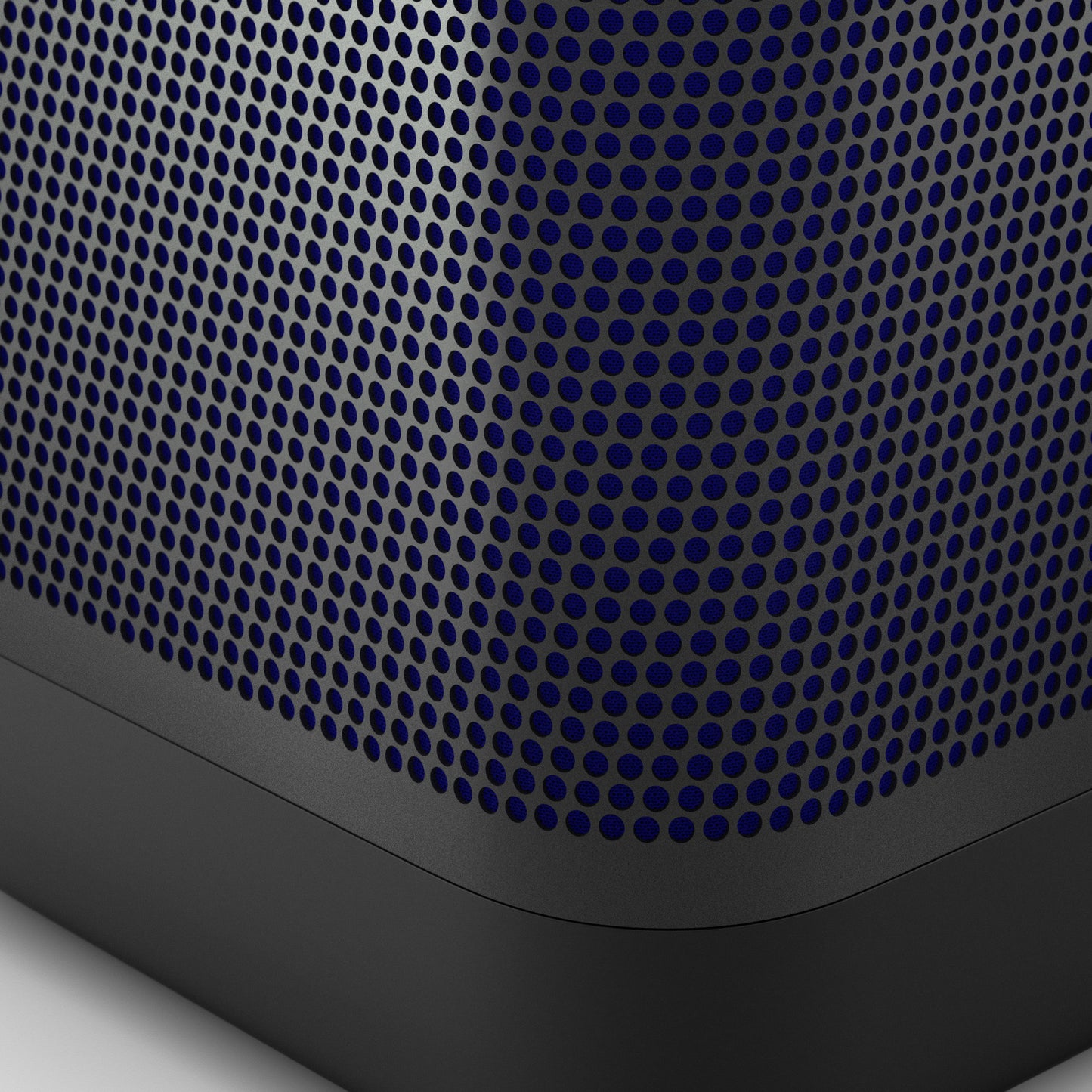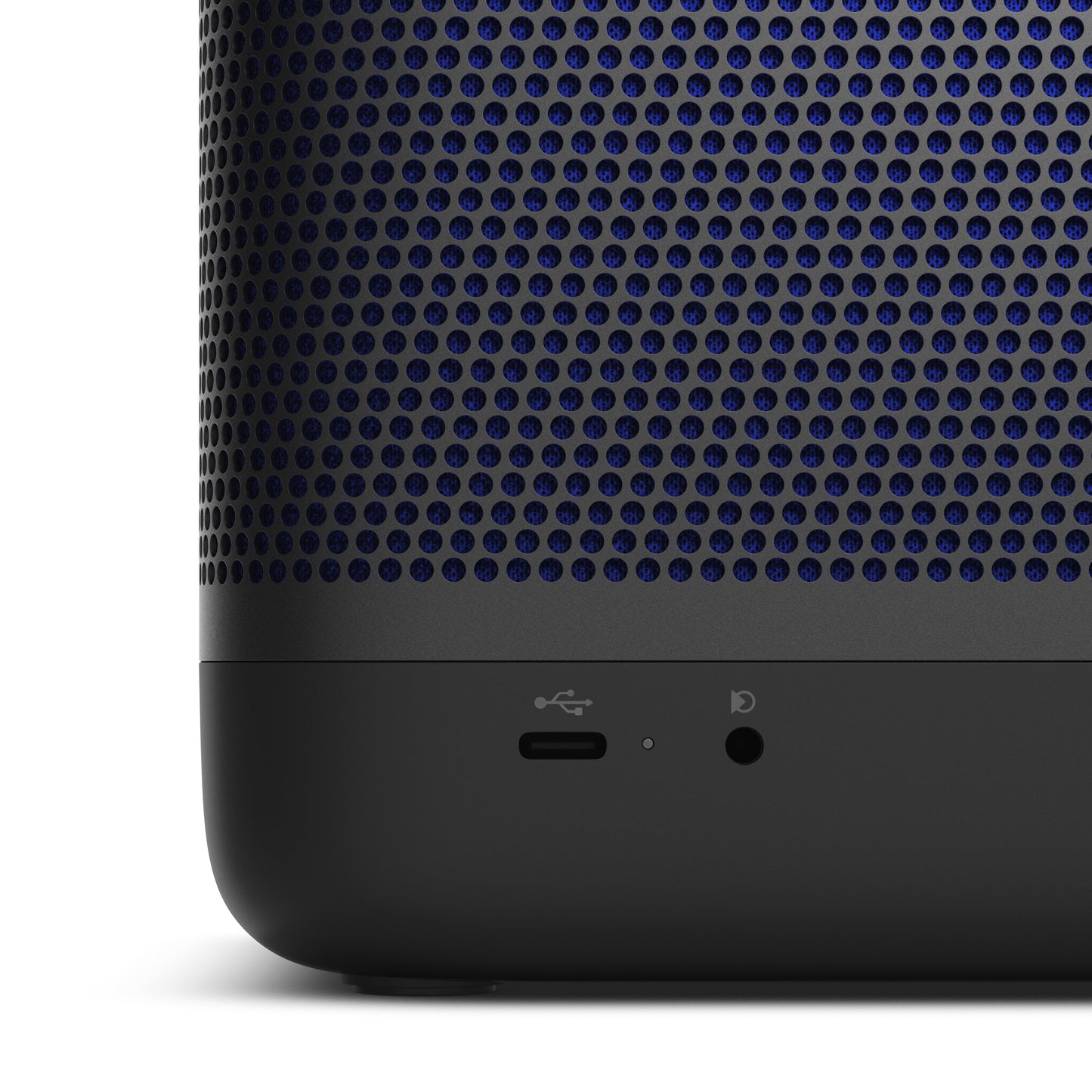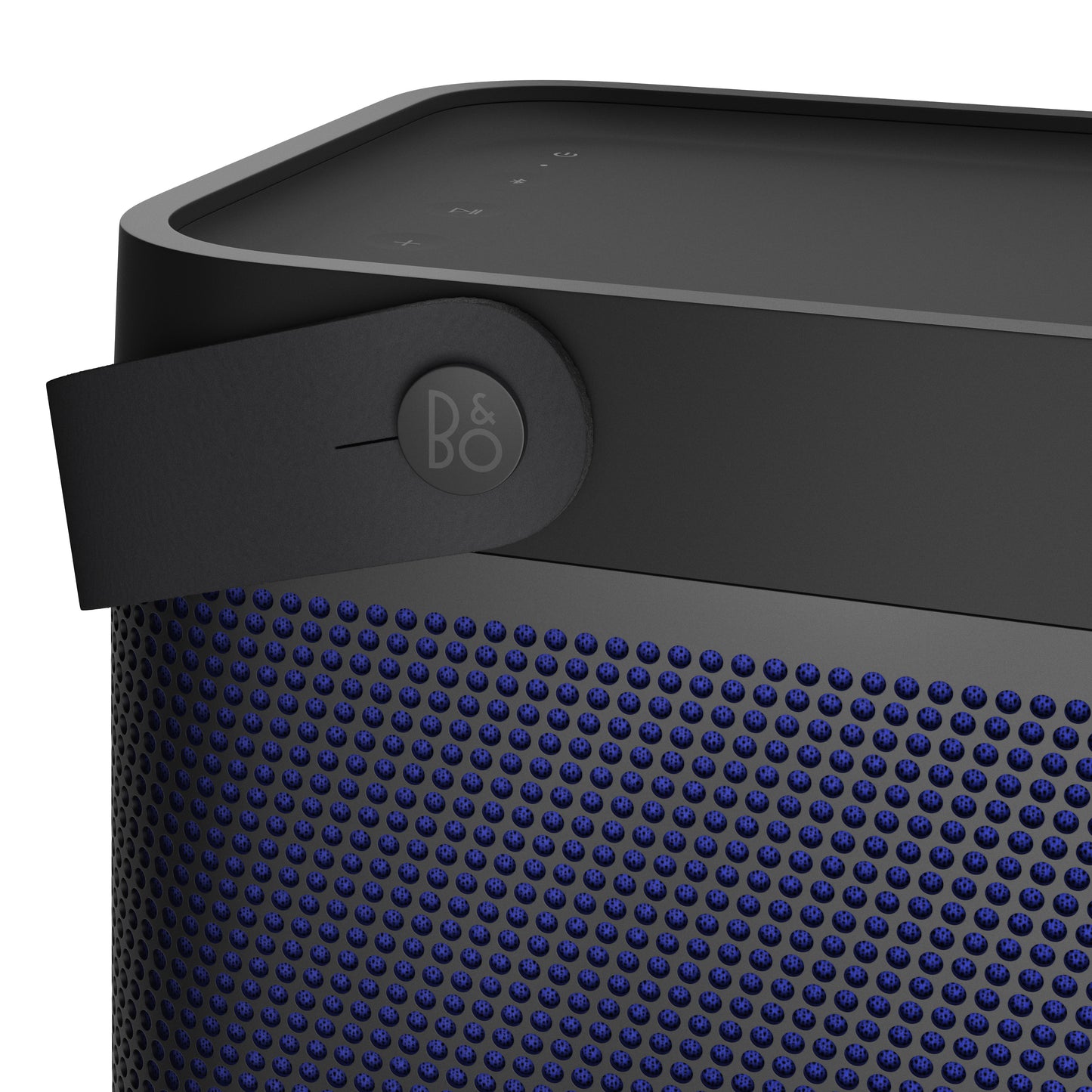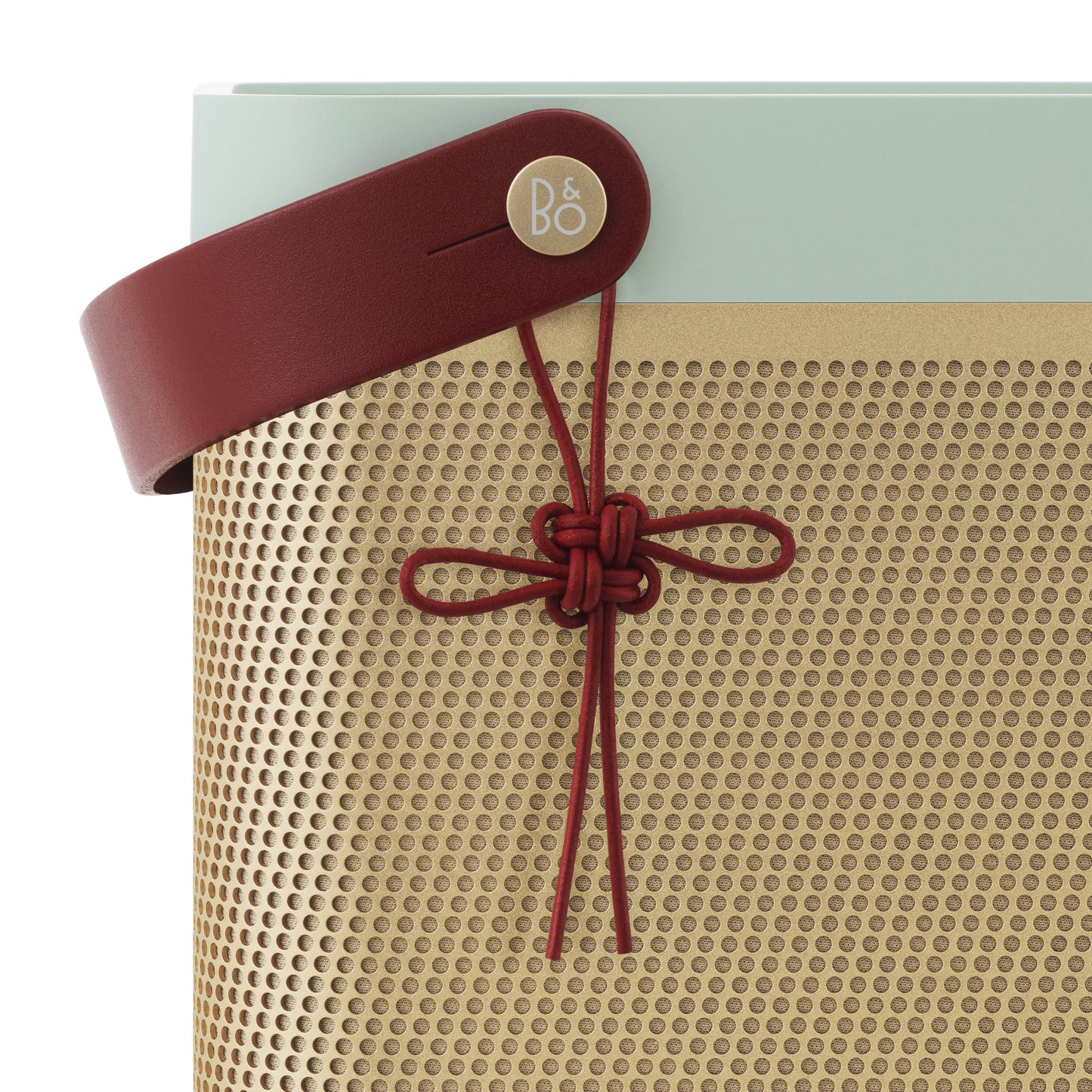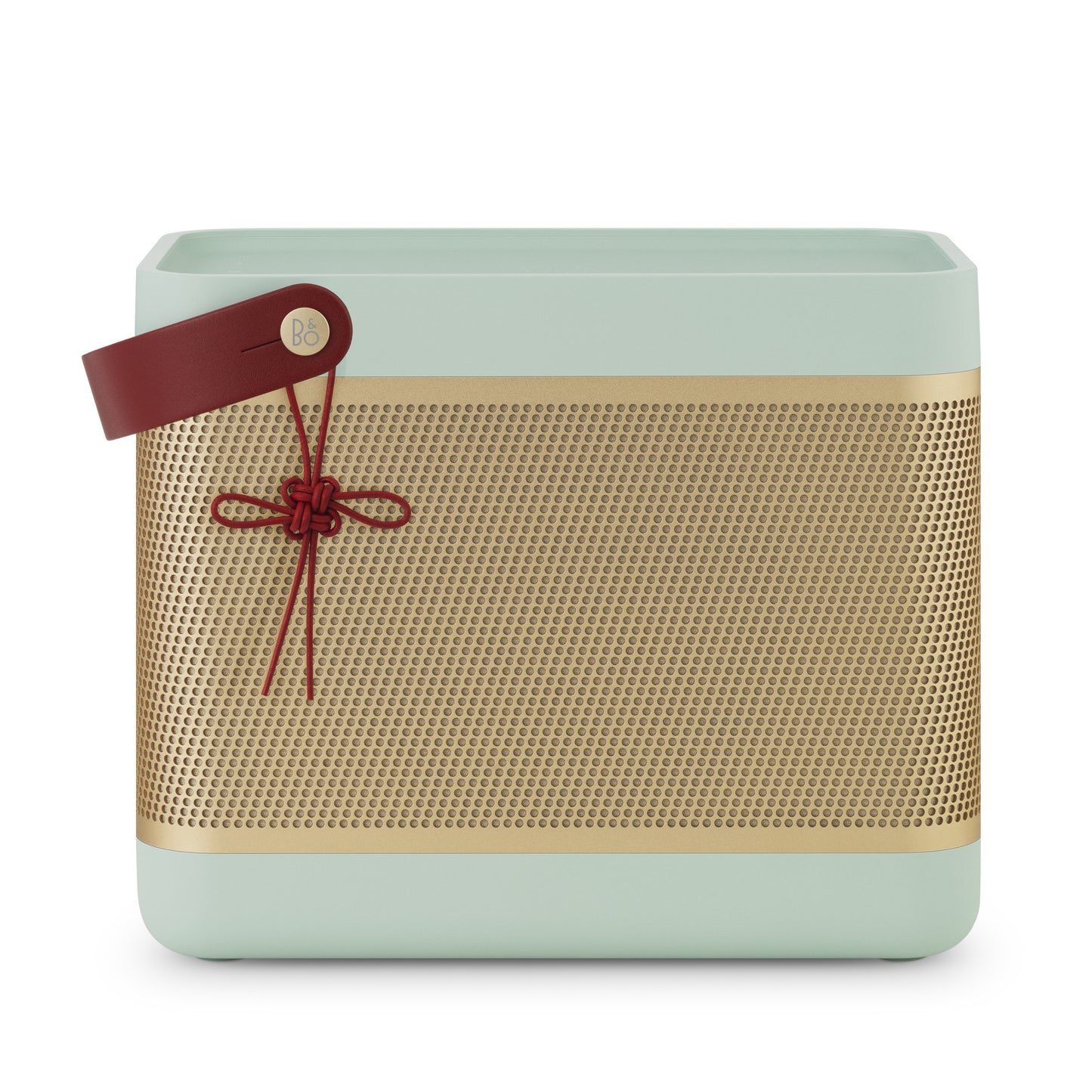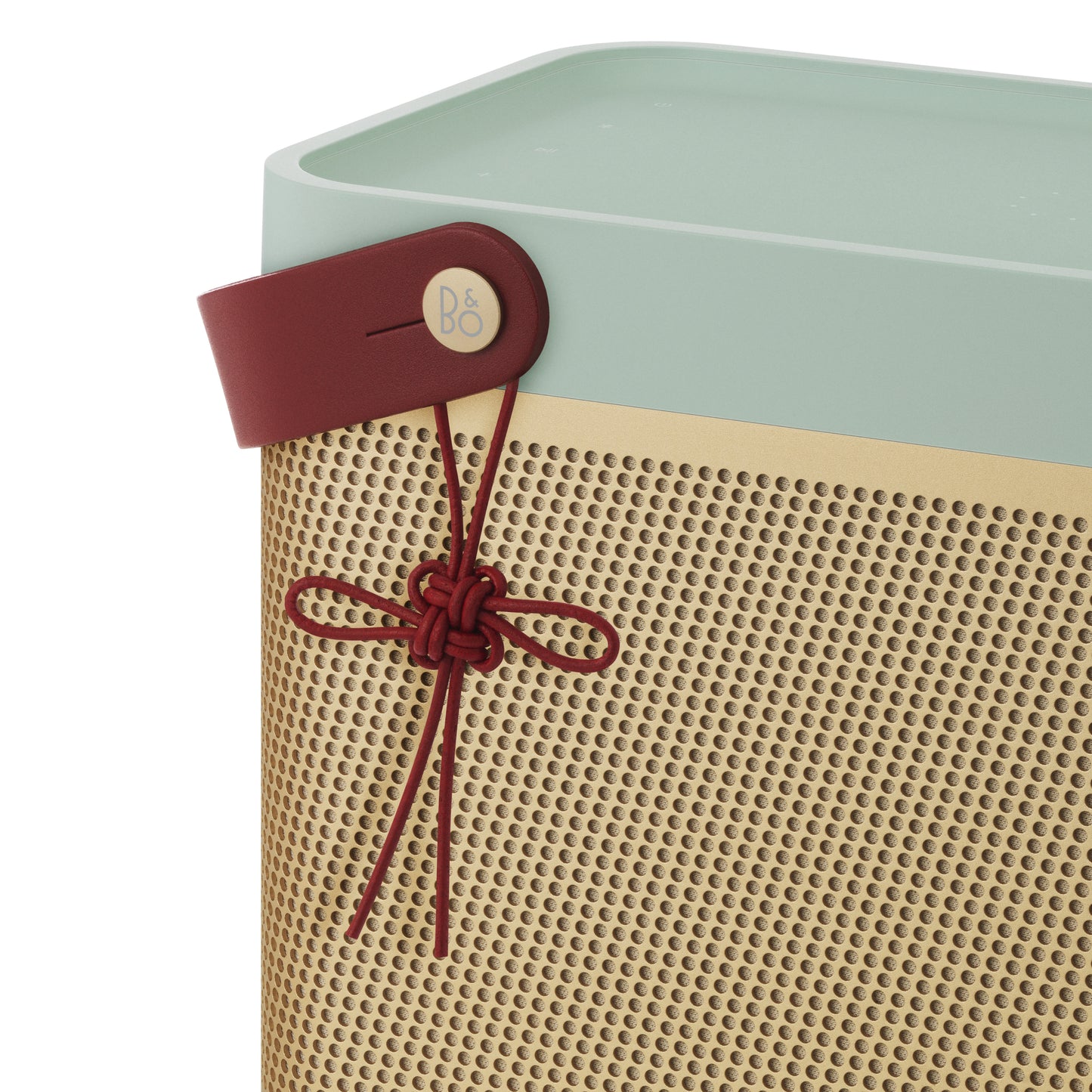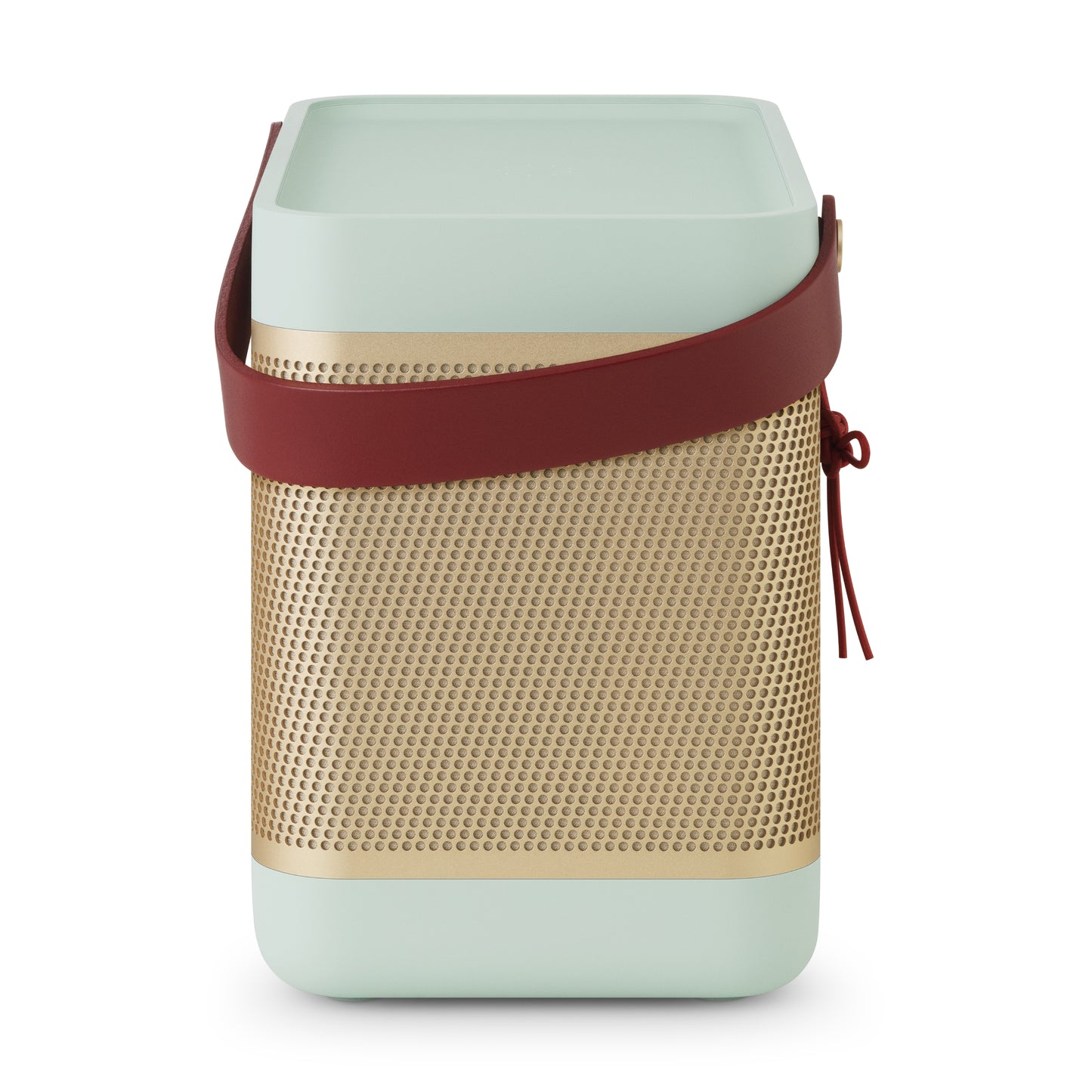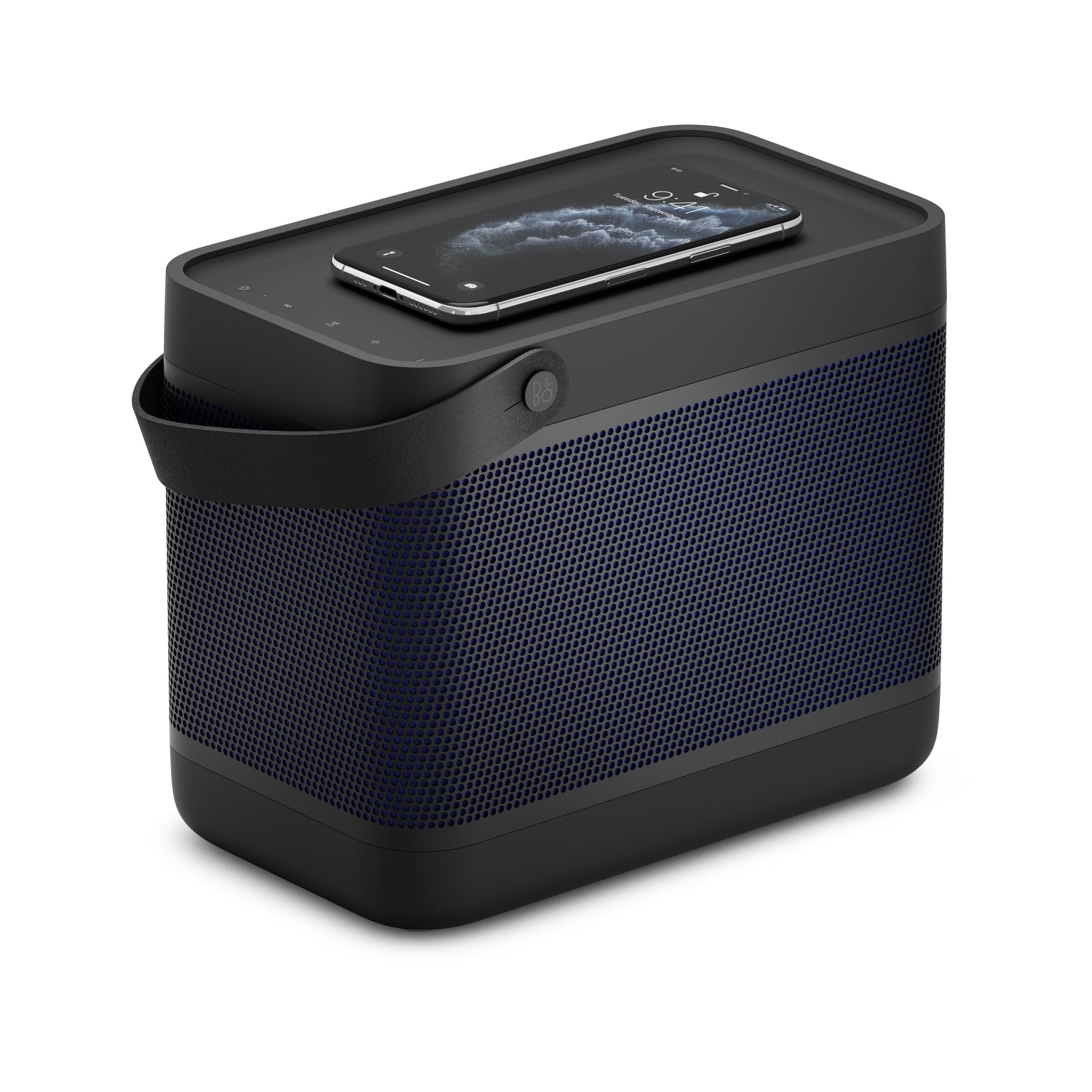 The Beolit 20 still features the iconic Beolit silhouette, while a number of modern design elements have been added. The hole pattern has been upgraded to a refined hatch design - repeating angled lines and spiraling corners for a distinctive, dynamic new look. The hole pattern has likewise been customized for optimal sound performance, with 45% air permeability for a clear, refined sound. The top shelf design has been updated to discreetly incorporate wireless charging via Qi. The height and curvature of the surface has been revised to provide multiple placement options when charging devices.
The Beolit 20 delivers an extremely powerful, well-rounded sound experience. The 5.5-inch long-throw full-range woofer combined with 3 x 1.5-inch full-range and 2x 4-inch passive bass radiators provide an impressive 77 dB in bass power and 9 dB of loudness in the midrange. This power, combined with omnidirectional True36 sound, means that the Beolit20 is capable of easily filling a 10-50 m² room with Bang & Olufsen Signature Sound. You can just as easily pair two Beolit 20s or a Beolit20 and a Beolit17 stereo to further enhance the experience.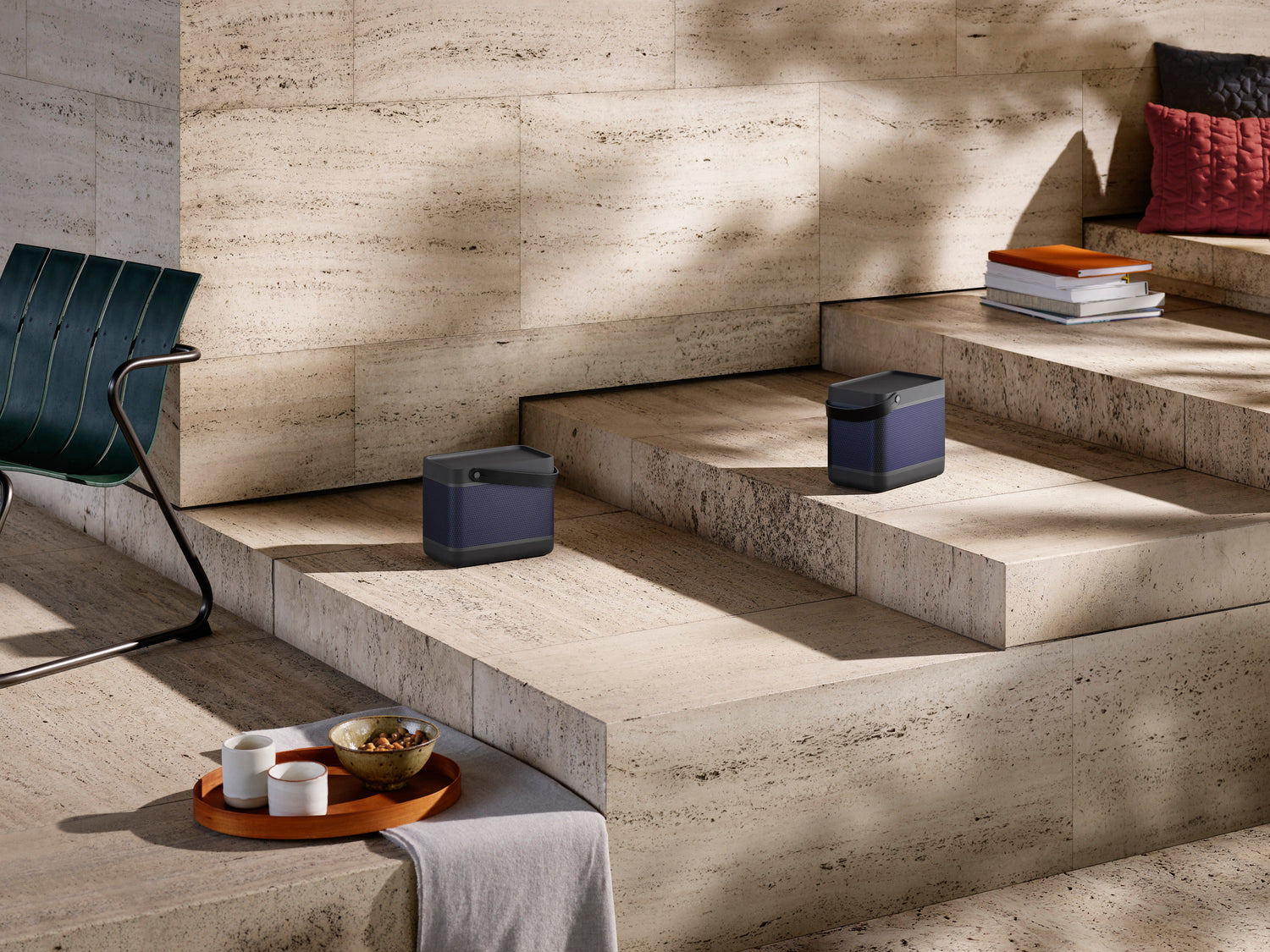 Improved battery life
The battery life of the Beolit 20 has also been significantly improved. A new battery with a capacity of 3200 mAh, improves the battery life by over 30% compared to the Beolit 17 at normal volume. The Beolit20 now offers 37 hours of playback time at low volume and over 8 hours at normal volume -perfect for great sounds at evening events.
Easy connection for stereo playback
Not only does BeoLit 20 deliver powerful sound on its own, a quick and easy interface for seamless stereo playback has also been provided. You can pair another BeoLit 20 or even a BeoLit 17 for stereo playback - ideal for larger parties and gatherings indoors and out.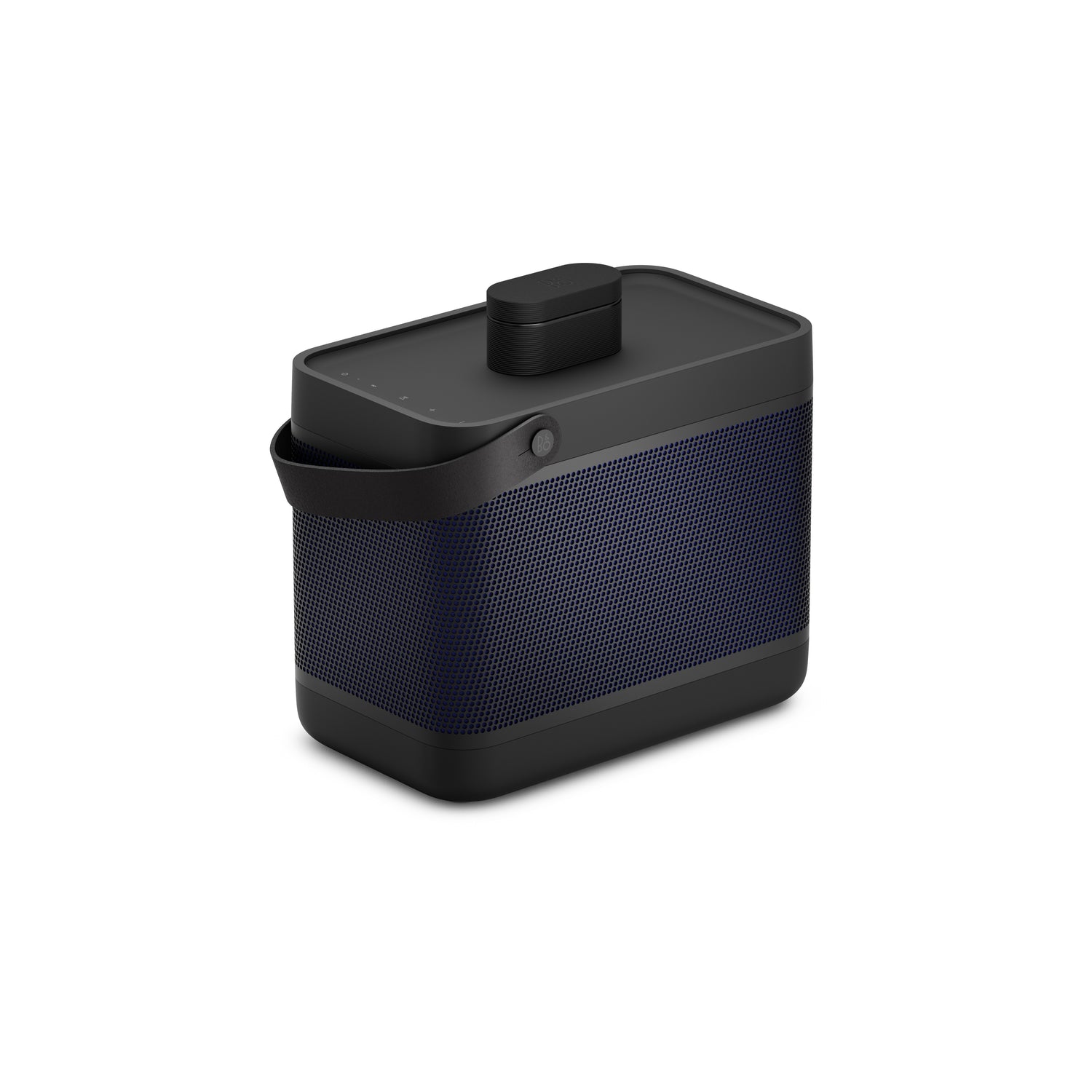 Lightweight portability
Beolit customers love the balance of tremendous sound and good portability. Beolit 20 ensures that customers will continue to enjoy these features in the next generation of the speaker.
Mobile Powerbank
Charge your Qi-compatible phones and other devices with Beolit 20 via its implemented wireless charging station. With the elegantly designed top tray, devices can be charged by placing those over the circular "charging" sign in the center.
Luxurious materials
The design and choice of materials gives the Beolit a sophisticated yet rugged look and feel. The base evokes associations with strength and ruggedness, while the aluminum grille and soft, yielding top surface give the impression of luxury. The speaker features a strap made of even more sustainable vegetable-tanned leather, giving it a darker, sophisticated appearance and exquisite feel.